As I now enter week 3 of the challenge, I am ready to reflect on everything that happened in week 2.

I set myself 3 challenges for week
Hydration.
This week I have been tracking my water intake via the Fitbit app. Being more aware of how much water I consume has really helped me strike a balance.
I still need to work on this. Again, it's about making it a habit and getting into a routine.
Sleep
This is very much a work in progress. I don't think this is something I'd be able to resolve in a week, but I'm making good steps forward. Chris has reminded me of the importance of a bedtime routine. This week I'm going to focus on turning my phone off and putting that routine into effect.
Confidence
As the weeks go by, I do feel my confidence growing and I hope this trend continues.
This week I've only focused on the trend of my weight and body fat at the end of the week. There will be fluctuations every day, that's completely normal and I'm getting better and better at understanding this.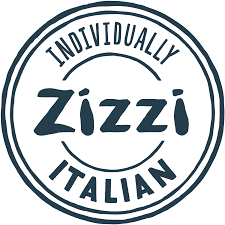 My biggest challenge to date..
A big challenge I faced this week was my boyfriend's birthday meal. We had a nice Zizzi takeaway meal. In the past I'd have felt so guilty eating this. I didn't experience any of this, and can you guess why? Yep. My favourite word PREP!
I had banked an extra 500 calories to consume over my daily limit by eating 100 calories less than my daily allowance throughout the week. This meant I could enjoy a slightly unhealthier options, knowing I would still stay under my calorie allowance for the week. This is a big milestone for me as I have struggled with guilt, and this really can put you in a bad mindset with nutrition and exercise.
As we go into Week 3 I want to continue the enthusiasm, routine and motivation I have had so far. My core is feeling stronger, I'm ready to move up bands in some of my workouts and eating healthy is becoming second nature!
Watch this space! Week 3, I'm ready.
Emma