You are stuck at home, you're not going to work, you're not travelling to and from work, you're not meeting friends to go dancing but this is totally fine. Under the circumstances we have across the world we need to do what we can to save lives. Stay Home and Save Lives. We need to adapt; we need to change, and we will be stronger for it. There is nothing you can't do from the safety and comfort of your own home within reason. We are so use to the daily normality of having everything on our doorstep and the ease that life can give us when we are out there. It is essential to keep a routine, to keep normality for the day. So, here are some top tips to help you keep your routine and keep you active.
Calendar or diary…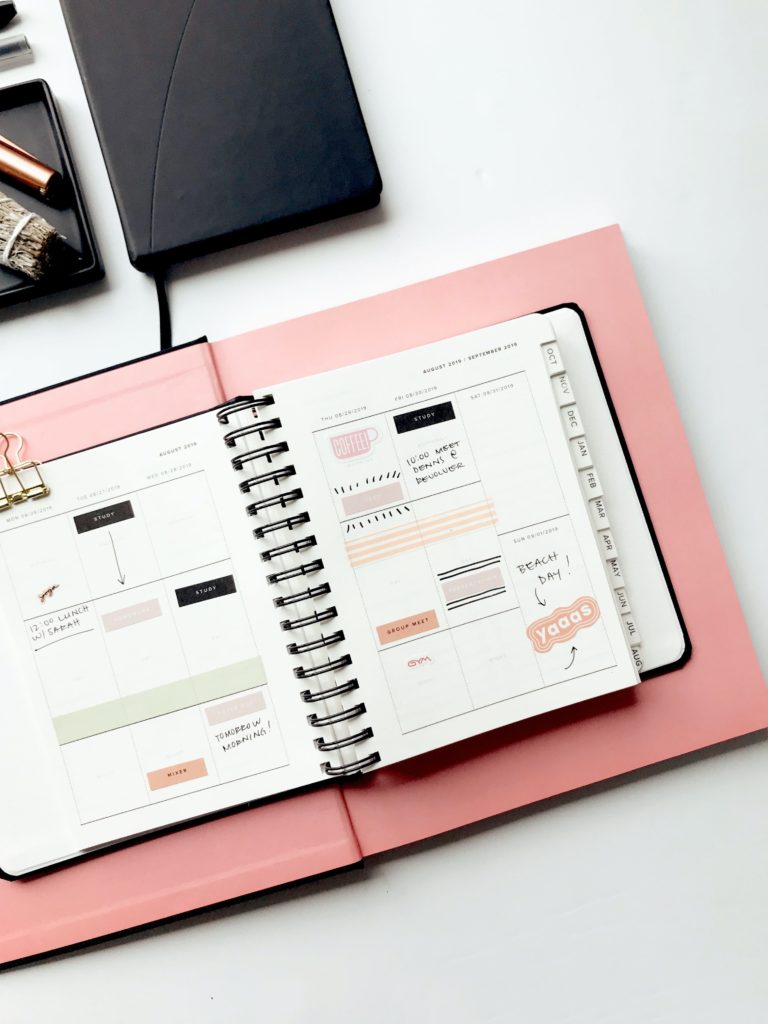 You need some way of tracking time, yes sounds weird when you are stuck inside for 3 weeks to actually be looking at the days past and days to go, but we need to keep the schedule Monday to Friday and the weekend. I use google calendar as it allows me to plot the meetings I have, schedule my workouts, add in movie time, fitness classes and my workouts. It then sends me reminders about what is coming up and what I should be doing. Prompts that show you time has passed, this would be normal with meetings at work, lunch time etc. It is essential you wake up the same time you would on a weekday for work and go to bed at the same time you would normally. Do not put yourself in holiday mode, we are not on holiday we are in isolation. If you get into a holiday cycle you will find yourself more tired and not able to focus when you need to.
Steps and Exercise…
It is very important to maintain the step count. Your body is used to a daily number of steps your basic exercise from walking to the tram to the coffee house or even to and from the photocopier. This has to be maintained or you will start to feel fatigued and your energy you normally consume won't be used and will be stored as fat. Get out for your hour of daily exercise maintaining social distancing rules. Walk to places you do not normally. Being in Manchester is great, get out a map and find a location like Beetham Tower and then walk there taking in the great sights of architecture you normally miss when in your busy working day. Take part in online classes, or complete home workouts or take part in some pre-videoed exercise routines.
Struggling to hit 10,000 steps, no problem.
If you work from home and you have a staircase then you need to think differently about how you work. Set up the office upstairs and set alarms for breaks and lunch plus every 30 minutes. When the alarm goes off you walk downstairs to get a fresh glass of water, make a brew or just to change the scenery. Funny one to see if the neighbors are watching – empty the bin and walk out of the exterior door of the house furthest away from the bins go there and back.
Living in an apartment block, no problem. Stop using the lift that's where the pesky virus is anyways. Use the stairs walk down to collect parcels, walk down to check the mailbox once a day even if there is no post, walk down and back to take the rubbish, take a trip to see the car. Whatever excuse you can make once a day go and use the stairs. You could even do a workout on the stairs see my coming knowledge bomb using the stairs to work out on.
Meals and calories
While you are out of the office, not in a normal routine (Yet), and being stuck inside you can tend to not eat properly. You are more inclined to snack and eat foods that are pre-packed. I will say now you haven't work this hard in the gym for as long as you have to make this mistake. Stop right now!
Meals should be scheduled, an hour for Breakfast, Lunch and Dinner and then 3-4 15-minute breaks thought out he day. For two reasons, you need to break from the work you may be doing, I recently found people are doing more work than they do in the office because certain parts of the day take longer with using conference calls etc. and the other is you get in the zone because there is no one disturbing you like in the office. Spend time preparing and cooking your food; this means food is healthy and controlled plus it means you are engaging yourself for an hour which is an hour less you have to be bored. Get that cooking book out and prepare means you wouldn't normally. This will allow you to be mentally stimulated and start looking for meals you enjoy that can be prepared easily for going back to work. Just remember you need to control those calories more than ever due to not being as active as you normally are. Stick to the calorie count, stay away from non-complex carbs and reduce your sugar intake. Stay in control. More top tips coming to curb the hunger and controlling those calories.